EXCEPTIONAL SAFARI EXPERIENCES IN AFRICA'S UNTOUCHED WILDERNESS
WHERE HUMANS AND NATURE BECOME ONE!
Experience the sights, sounds, and smells of Tanzania's most stunning national parks and conservation areas during your stay at Embalakai Authentic Camps. These camps are created to provide the highest quality while you relax in the luxury of your tented lodging. You can take some time to unwind in the evening on the deck of the Ngorongoro or by the campfire in the Serengeti while gazing up at millions of stars in the clear, unpolluted night sky.
There is no greater feeling than letting go and appreciating the beauty of the present moment, living by a natural clock that is set by the sunrise and sunset, and letting the day's activities in between play out in their own mysterious way.
Tanzania invites you to discover the most precious secrets of the nation's most famous national parks, Serengeti and Ngorongoro. You are in for the thrill of Africa.
Embalakai Authentic Camps
With high-quality canvas between your comfortable bed and the sounds of the African night, these camps provide the ideal lodging for lovers of the great outdoors, while retaining the cosiness of a warm bed, a hot shower, delicious food, and a friendly staff.
DISCOVER A BRAND CLASSIC TENTED CAMP
'EMBALAKAI' SAFETY – LET'S TAKE CARE…
Please keep in mind that the Embalakai Authentic Camps are found within national parks and are therefore within the territories of resident wildlife. It is important to remember that wild animal can be dangerous. We ask that you never leave the designated camping area and that you never go walking alone at night. This is for the protection of everyone.
The camp is located in a stunning location that runs alongside the Nyabogati River which allows our guests to be fully immersed in nature with a variety of Serengeti birds and wildlife all around. The area is splashed with acacia tress and provides the perfect opportunity to see the sunset behind the distant hills.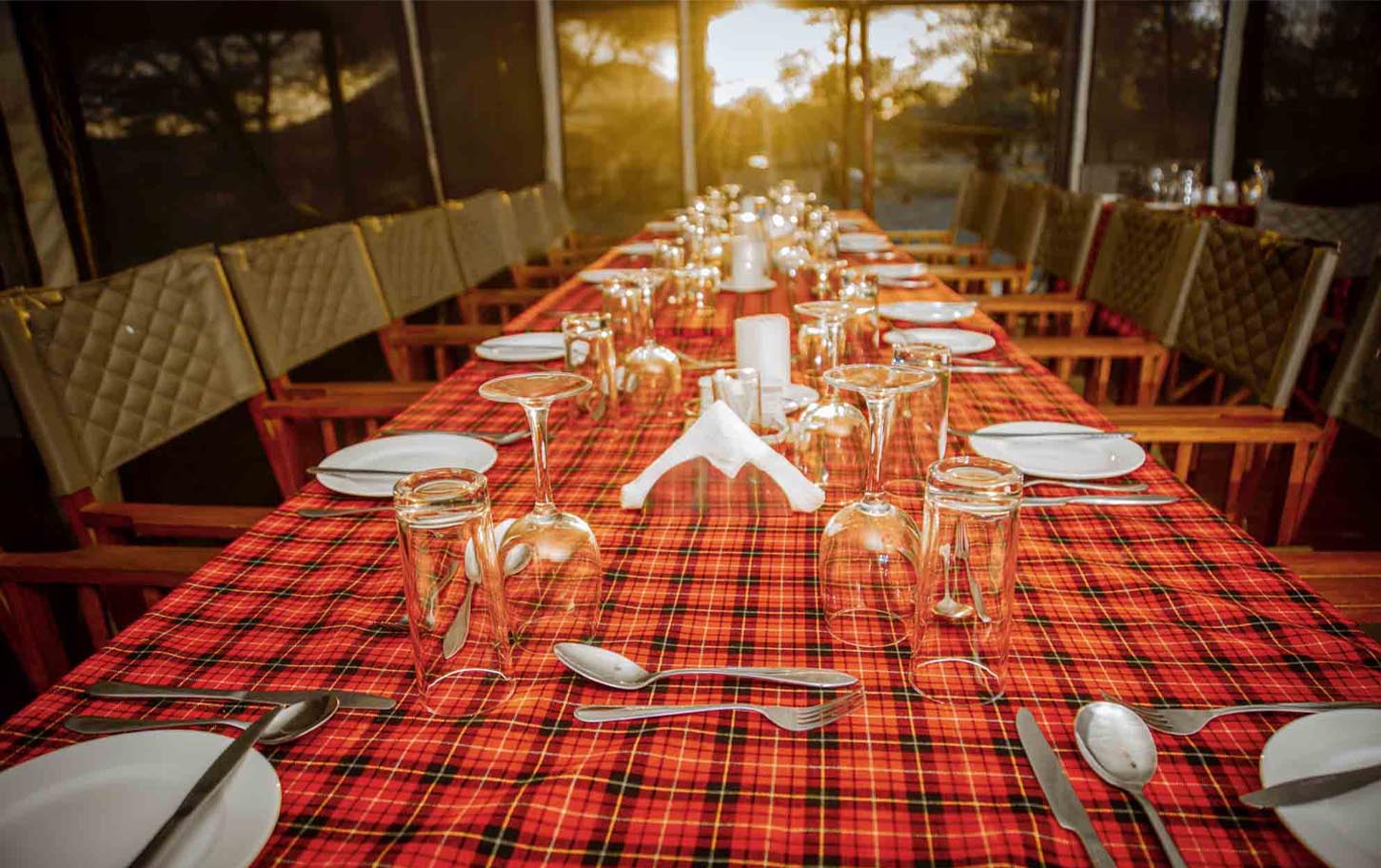 Restaurant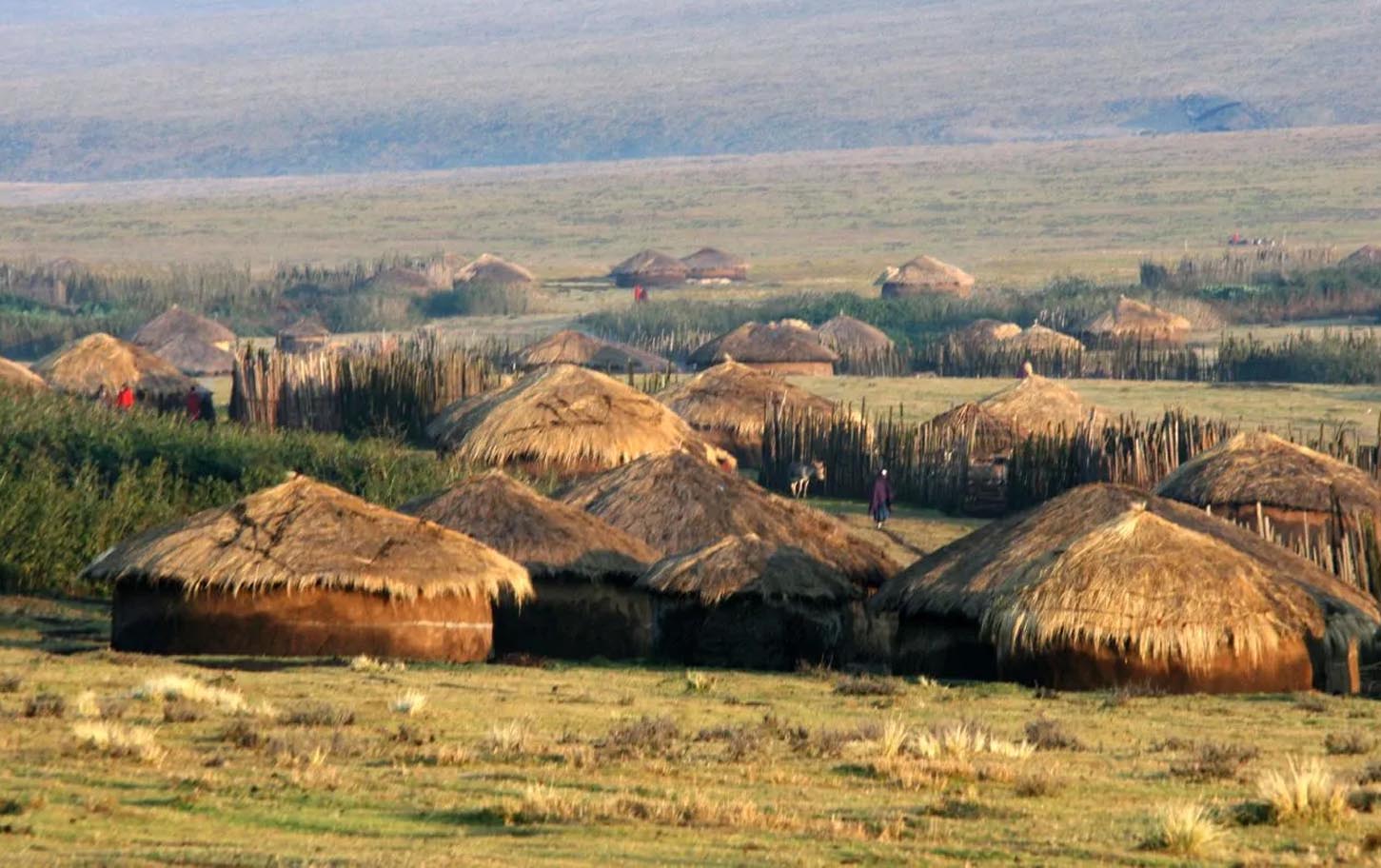 Maasai Boma Visit
Olduvai Gorge
Eco friendly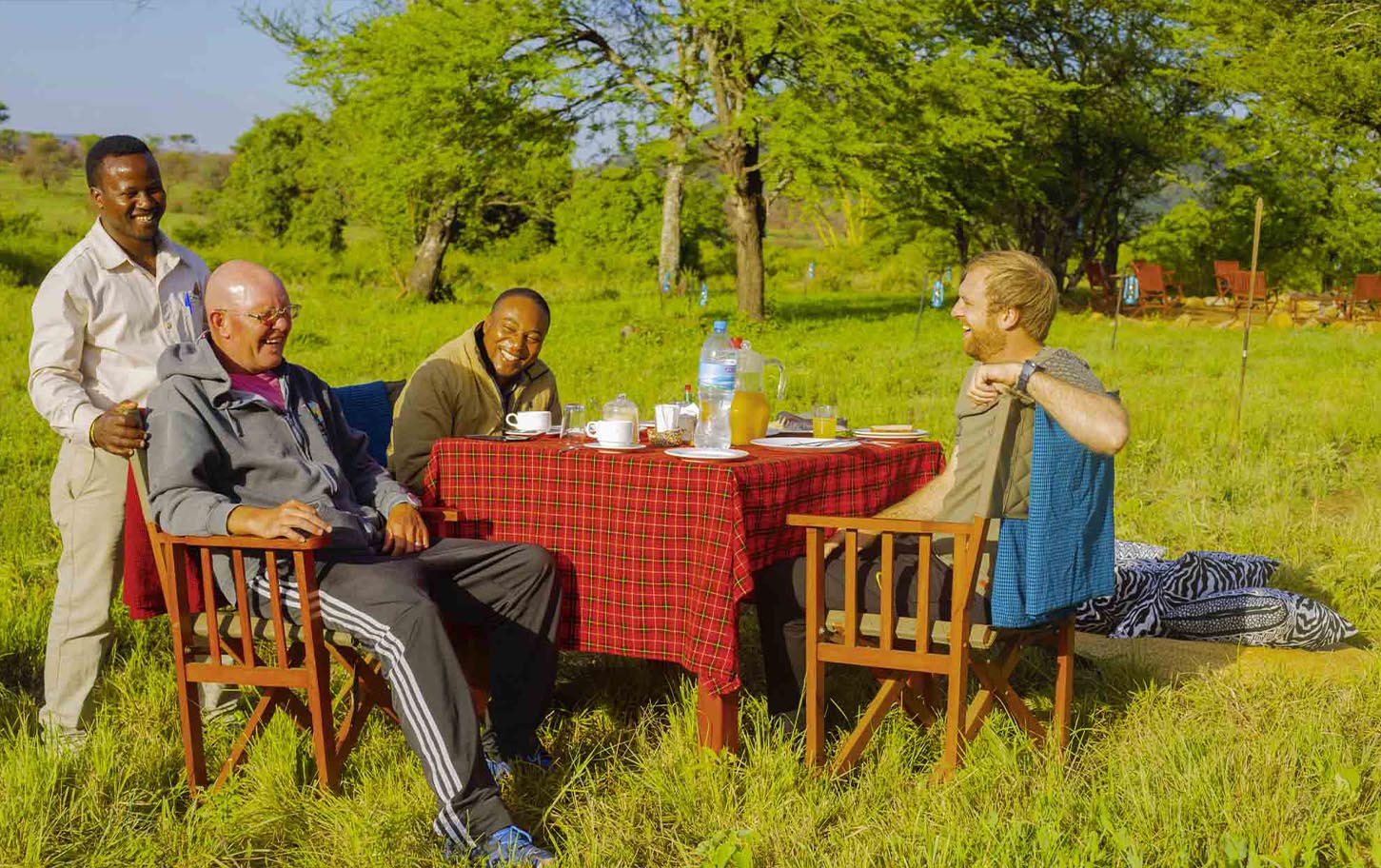 Bush Breakfast
Balloon Safari
Sun Downer
Bush Dinner
Your safari is designed to fit with your individual requirements.
The Serengeti has a world-class wildlife population. On game drives, the "big 5" are almost guaranteed, and from camp, plains game is always visible. Several feelings of pride of lions live nearby, and leopards have set up territories around the camp. Our professional in-camp guides love sharing their local knowledge with guests.
Longer game drives can include picnic lunches. After a game drive and hot shower, enjoy sundowner drinks in a discreet location away from camp or around the campfire. Our delicious home-cooked meals are more intimate in the dining area. We offer South African house wines. Fresh produce is flown in, and camp bakes bread, cakes, and pastries. We create healthy, balanced, and delicious menus to meet your needs. You can dine on your verandah with our friendly, well-trained staff.
WHERE HUMANS AND NATURE BECOME ONE!
EXCEPTIONAL SAFARI EXPERIENCES IN AFRICA'S UNTOUCHED WILDERNESS
Book your lifetime experience with Embalakai Camps
Tanzania awaits you with so much to offer
Excellent place in Serengeti
.... a national park and wildlife refuge on the Serengeti Plain in north-central Tanzania.
Excellent place in Serengeti,i have been staying at Embalakai Camp for about a week and i can surely recommend this camp,They have specious tents with comfortable beds,well trained staff and Delicious meals.I am planning to come back with family next year.
thank you so much Embalakai Camps for experience of a life time.